is aligning to industry standards enough?
Lynx CTO, Will Keegan shares his thoughts on if aligning to industry standards is enough while developing mission-critical systems.

Lynx Executive Voice
U.S. DOD OBJECTIVES
The objective of the U.S. Department of Defense's (DoD) Modular Open Systems Approach (MOSA) is to design systems with highly cohesive, loosely coupled, and severable modules that can be competitively sourced from independent suppliers.
5 Principles of MOSA
Dave Walsh, VP of Engineering, Parry Labs, explained the 5 principles of MOSA at "Quad A", April 2023. The combination of the market advocacy and push from the US Army around MOSA, coupled with the pioneering work from a series of like-minded ecosystem companies means that this activity is gathering momentum. There is strong advocacy in market forums from the US Army about the "why" behind MOSA and there are announcements about systems that are MOSA compliant, including the RAIDER X and this ground platform from L3Harris.

At Lynx, we see the support of standards for mission critical systems as being just the start. That is because APIs don't define system behavior and timing. Read this piece by our CTO, Will Keegan, about more of our thoughts here.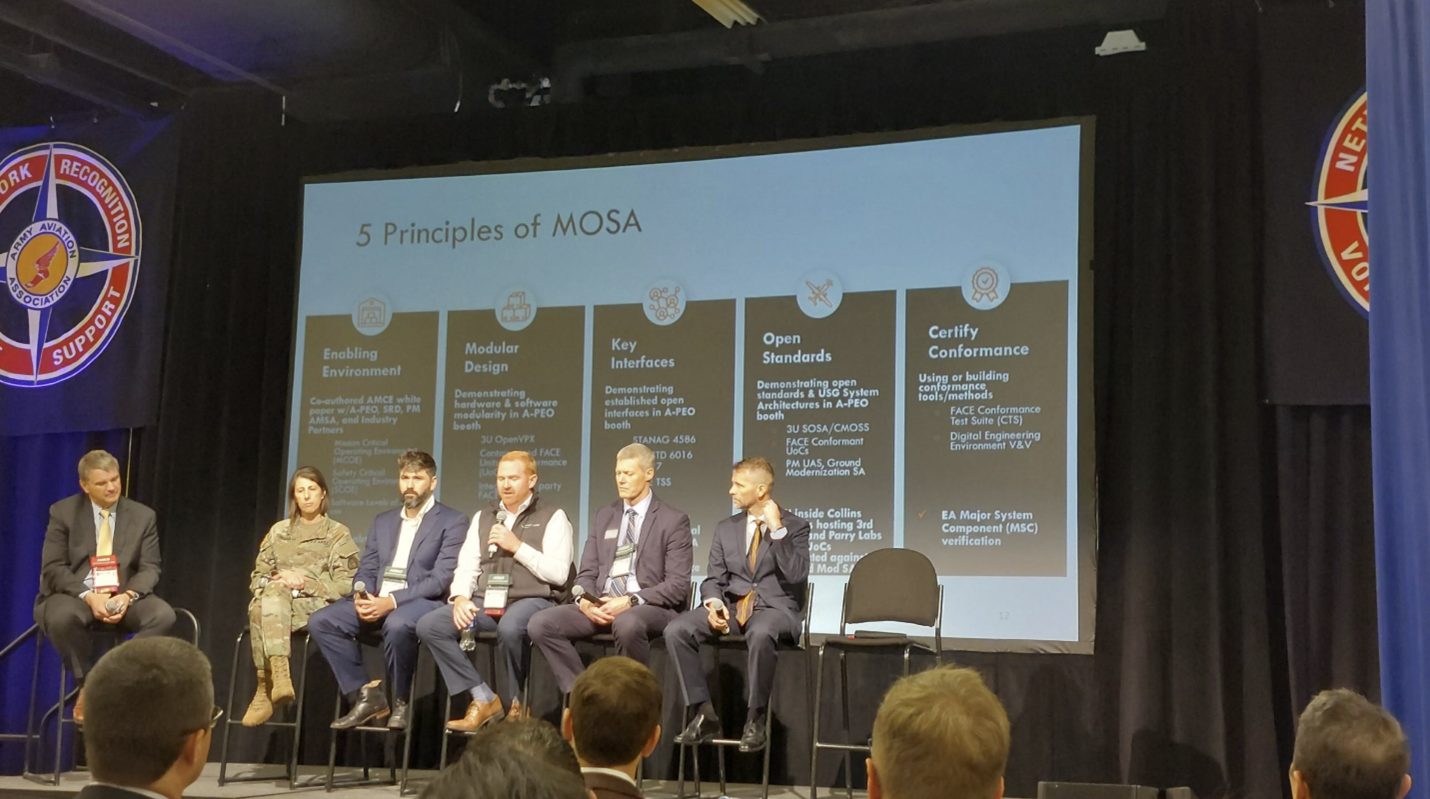 Aviation Mission Computing Environment
The Program Executive office (PEO) of the US Army is facing the challenge of modular and incremental deployment of software capabilities. The PEO Aviation (AVN) Enterprise has a platform entitled, "Aviation Mission Computing Environment" (AMCE) and is developing its Component Specification Model (CSM). The AMCE CSM consists of configurable processing, Software Operating Environment (SOE), and software loading requirements.

At the 79th Annual Forum of the Vertical Flight Society's 79th (May 2023), a paper proposed definitions for software modules, operating system properties and key technologies for two distinct SOEs:

- A mission system SOE
- A safety critical SOE intended to address the Army Aviation Airworthiness Release (AWR)

This was a collaborative paper developed by companies that includes Collins Aerospace, JHNA, Lynx, Parry Labs, RTI and US Army PEO.

The paper is being distributed by the Vertical Flight Society. If you have issues tracking it down via that path, feel free to contact us here.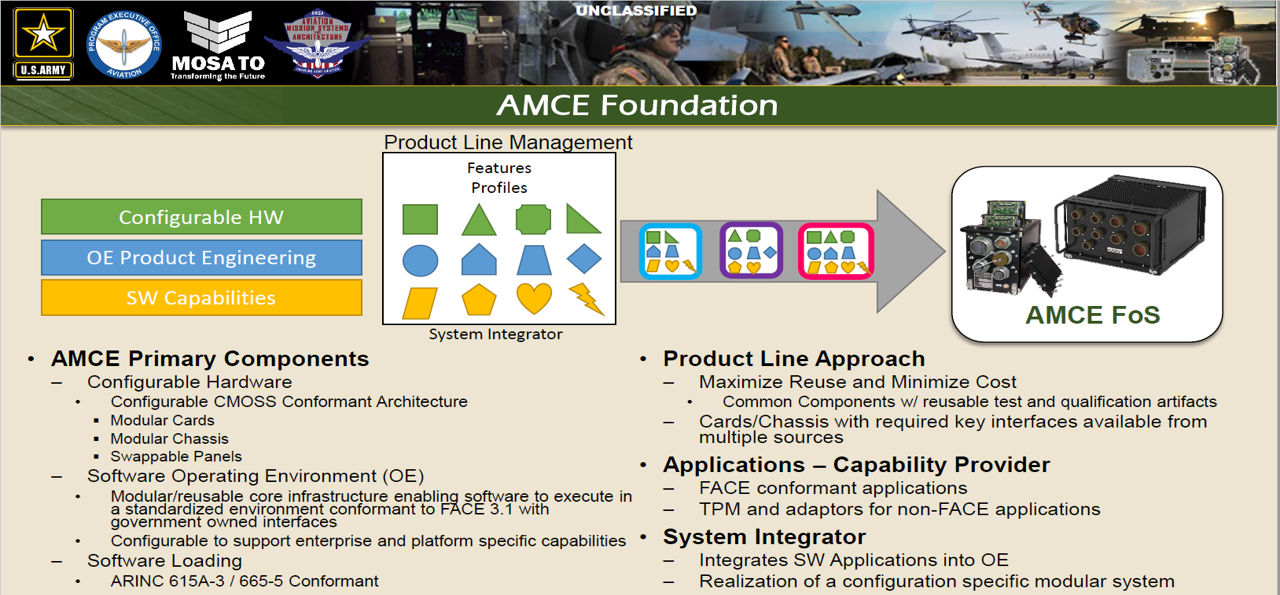 Graphic shared with full permission of Parry Labs and US Army PEO


Lynx In Lockstep with MOSA
We feel LYNX MOSA.ic aligns to the values and objectives behind MOSA in the following ways:
Support of Open Standards
LYNX MOSA.ic has been praised by customers for its strong compatibility to POSIX which simplifies the reuse of software written for Linux. It is also conformant to the latest FACE standard
Certify Conformance
In addition to being fully FACE conformant, LYNX MOSA.ic has been certified to DO-178C DAL A certification on multiple programs. This reduces program risk, certification costs and development time for customers' programs

Modular Design
LynxSecure, the hypervisor at the heart of LYNX MOSA.ic, establishes secure, isolated partitions
Reduced Vendor Lock-in
Our open technology and business model allows customers to utilize technology that is appropriate for the application, not the vendor

ADDITIONAL MATERIALS
To learn more, download the PEO Aviation Information Pack and Guidance below:
PEO Aviation MOSA InfoPack
PEO Aviation Implementation Guide
PEO Aviation MOSA Policy Skinny
Reference Architecture Description Document (RADD) Skinny
PEO Aviation Website