WHY JOIN LYNX?
You have choices on where you want to use your skills, where you want to spend your time, and who you want to spend it with. At Lynx, you'll be part of an energetic crew that works together to solve, design, and collaborate on our customers most complicated mission critical system challenges.

We also like to come together to celebrate – from birthdays to National Donut Day to major design wins. We nurture an open, transparent, diversity-embraced culture, where ideas from all employees are encouraged and valued.

Lynx has been developing innovative software platforms for over 30 years. Some employees have been here for one year, others since the beginning! Lynx provides tremendous opportunities to grow your career and to be hands-on with some of the world's most important and exciting software technologies.


We are all part of Team Lynx - where a win for one is a win for all. Join us!


TECHNOLOGIES, CUSTOMERS, AND PARTNERSHIPS
There are massive changes underway in the Military, Avionics, and Federal market sectors with a drive to deliver innovation faster than ever before, while ensuring these connected systems have a high degree of immunity from cyberattack.

Inside Lynx you will be exposed to:

- Cloud and Edge technologies
- New design flows like DevSecOps
- The latest Intel, Arm, and RISC-V processor technologies, GPUs and GPGPUs
- The most stringent certification processes
- New programming languages such as RUST
- Artificial Intelligence and Machine Learning
No one company can create these complicated platforms, so Lynx engages with a diverse set of industry leaders who provide complementary technology:
- System-on-chip technology: AMD/Xilinx, Intel, NXP
- Hardware platforms: Curtiss Wright, Kontron, Mercury Systems
- Static and Dynamic test coverage providers: CodeSecure, LDRA, Parasoft
- Cloud Providers: Google, Microsoft
From a customer perspective, you will be working with the tier 1 players in the US that service the markets that we are targeting.








Remote or near San Jose, CA, Dallas/Ft. Worth, TX, Atlanta, GA, Pittsburg, PA
Hybrid/ San Jose, CA, Dallas/Ft. Worth, TX, Atlanta, GA, Pittsburgh, PA
Remote or near San Jose, CA, Dallas/Ft. Worth, TX, Atlanta, GA, Pittsburgh, PA
COMPENSATION AND BENEFITS
Lynx employees are competitively compensated, enjoy great benefits in a dynamic but casual work environment, and are provided with significant opportunities for advancement. While you are here, take advantage of the many benefits that Lynx has to offer such as:

Highlights include:

Competitive salaries

Stock options 401(k)

PTO (personal time off)

Medical/dental/vision

Educational assistance

Technology Credit Union

Flexible spending accounts

Excellent employee referral program bonus


EQUAL OPPORTUNITY EMPLOYER
Lynx Software Technologies, Inc. is an Equal Opportunity Employer. We base our employment decisions entirely on business needs, job requirements, and qualifications—We have zero tolerance for any kind of discrimination, and we are looking for candidates who share those values. Here at Lynx, it is our mission to create and sustain a diverse, equitable, and inclusive environment, no matter what an employee's: Ethnicity, sexual orientation, gender identity, physical ability, religion, age, marital status, socioeconomic status, national origin, veteran status thus providing a positive work employee experience.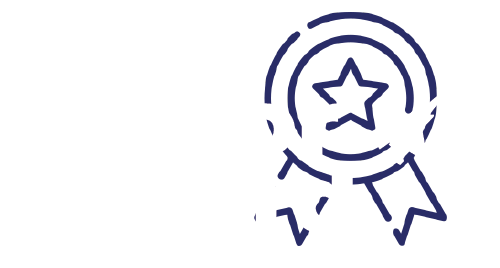 LYNX MOSA.ic for Avionics was recognized among the best solutions by the 2022 Military + Aerospace Electronics Innovators Awards. An esteemed and experienced panel of judges from the aerospace and defense community recognized Lynx as a Platinum honoree.