PROVEN, ADAPTABLE PLATFORM FOR CERTIFIED AVIONICS
LYNX MOSA.ic for Avionics is a set of Lynx software packages, 3rd party technologies, and associated tools which Lynx has proven to reliably work together for rapidly building robust avionics systems, including:
LynxOS-178® (Safety RTOS)

LynxElement (Unikernel)

Buildroot (Linux)

LynxSecure (Separation kernel)

Lynx Simple Applications (bare-metal apps)

Certification evidence

Tools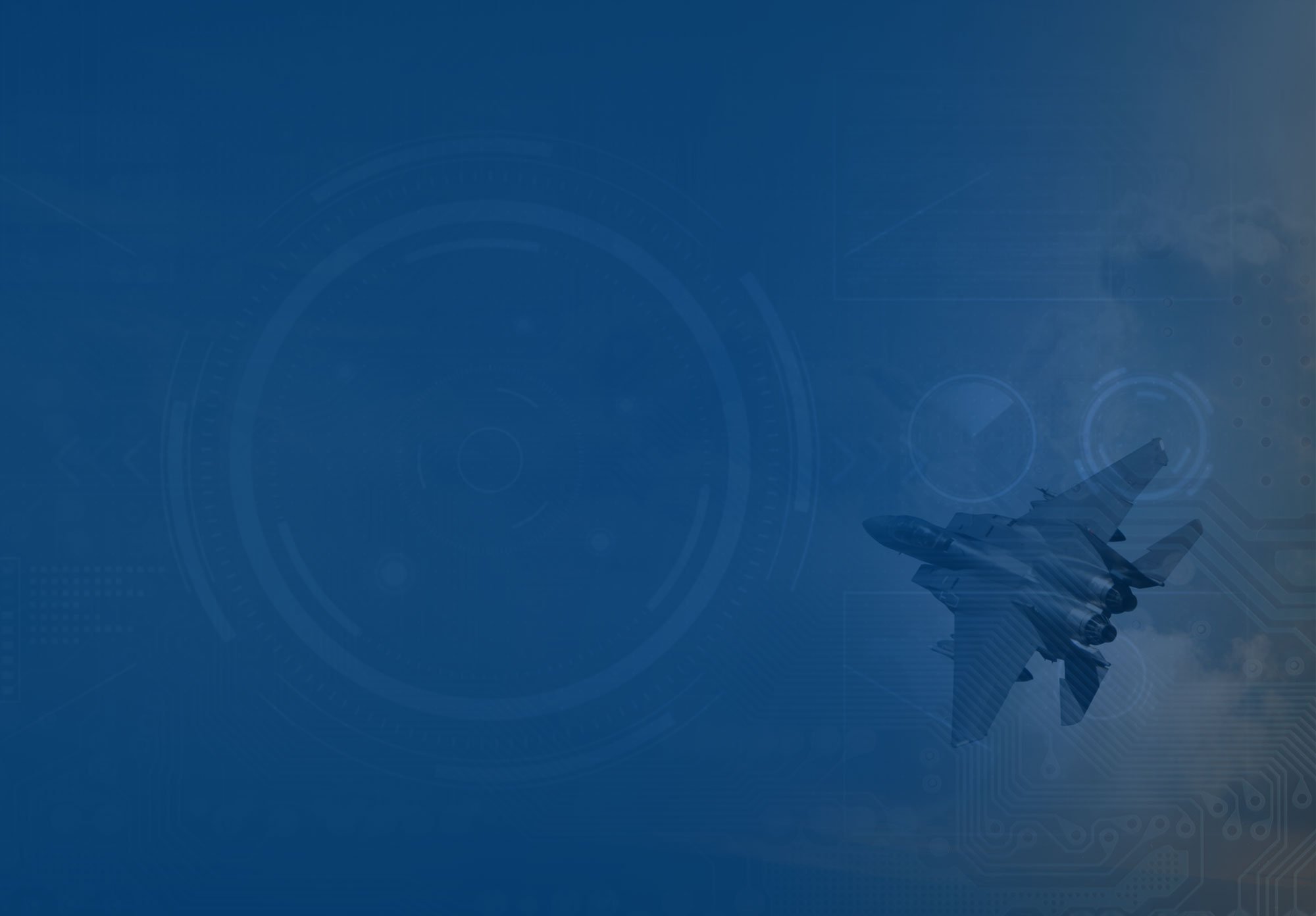 MODERN SOFTWARE PLATFORMS FOR MODERN PROCESSORS
We've created a video that contrasts the impact of a container-inspired malware attack on a system running a monolithic software stack as opposed to an architecture where different applications are partitioned and isolated from each other. In the video demo specifically, we talk about how a separation kernel, in this case running general purpose operating systems and unikernel guests, can be configured so it is more resilient to cyber attacks than a system running only an operating system using docker containers.
CLICK HERE TO WATCH VIDEO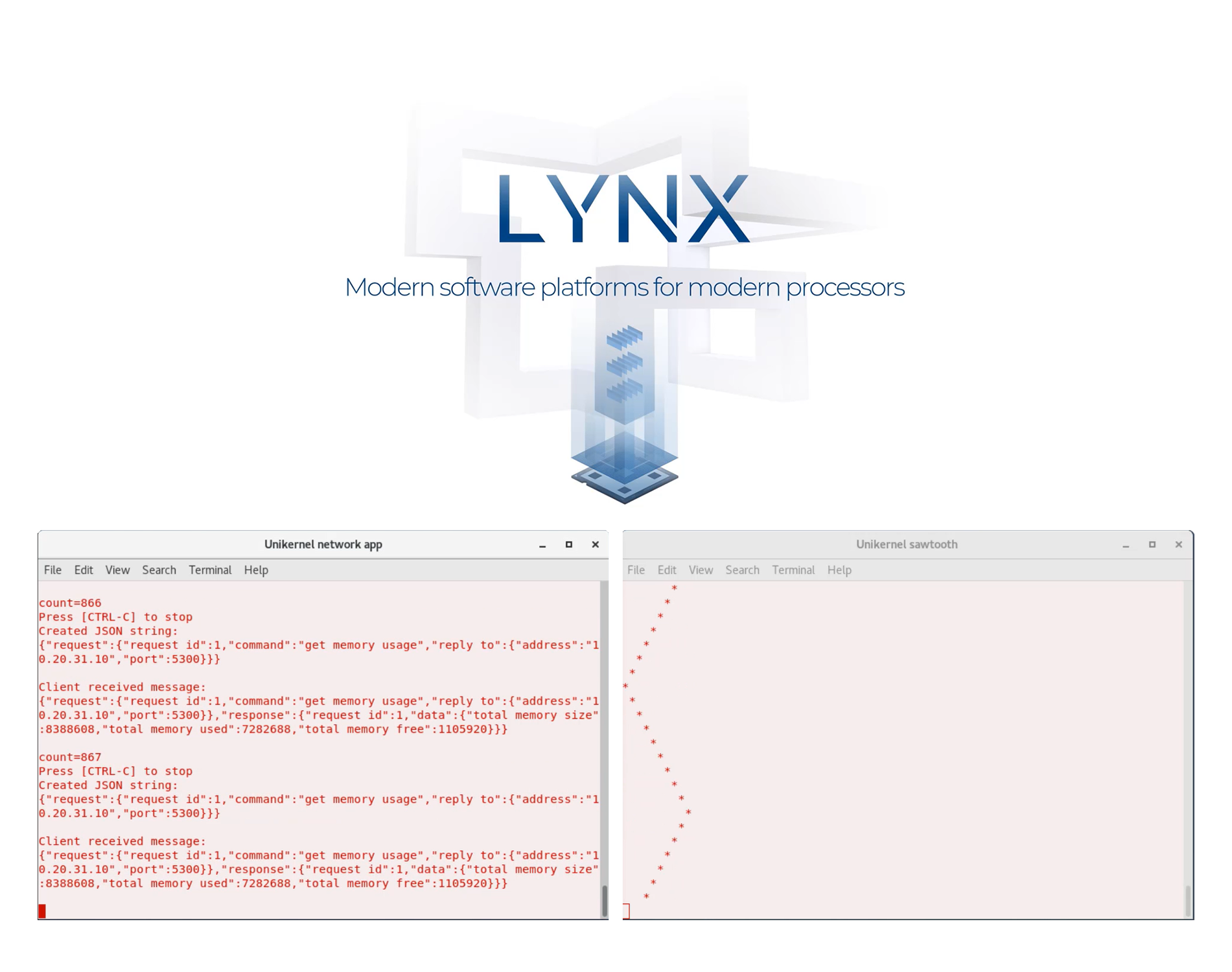 WHY LYNX FOR AVIONICS?
As the complexity of systems increases, costs and time associated with the creation, certification and deployment of mission critical electronics expand. The best path is to harness mixed criticality systems, partitioning the system in a way where the amount of code that needs to be certified is minimized, isolated from other applications, and proven to operate in the intended deterministic, real-time way.


PRODUCT OVERVIEW
LYNX MOSA.ic for Avionics is a development and integration platform founded on our lightweight hypervisor, LynxSecure. LynxSecure is a separation kernel developed according to DO-178C DAL A standards and supports ARINC 653 architecture requirements. Embodying the DoD strategy of the Modular Open Systems Approach (MOSA) LYNX MOSA.ic is

specifically designed

for open flexibility, enabling real-time developers to efficiently realize their design goals on inherently complex hardwar
e/software platforms. Take a look at our solutions brief here.


MODERN SOFTWARE PLATFORMS AND PROCESSORS VIDEO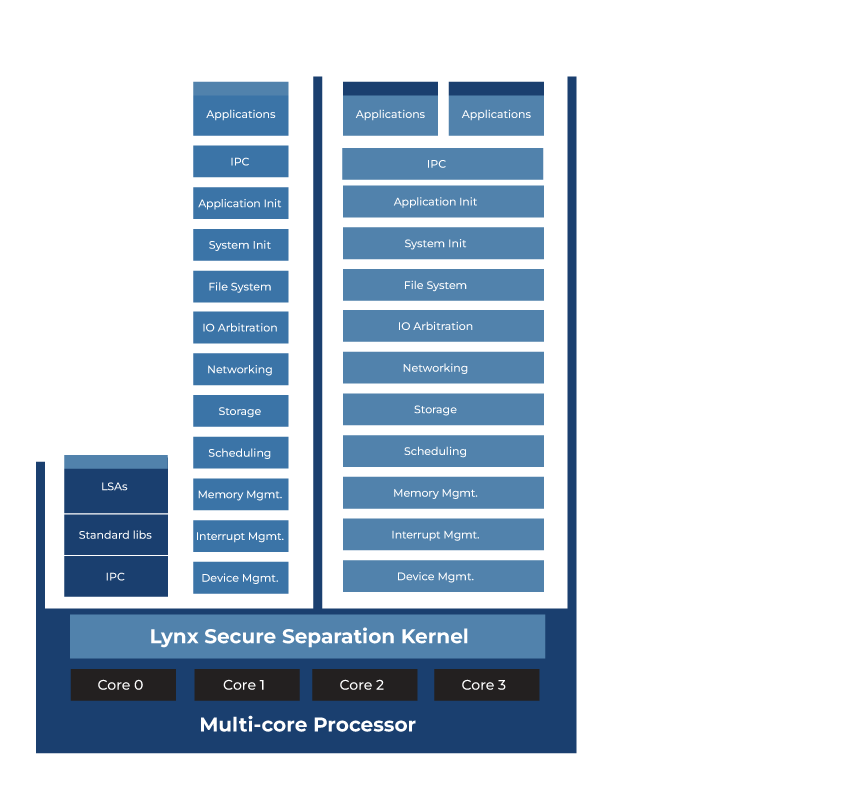 COMPONENT DETAILS

LynxOS-178 is a native

POSIX®

, hard real-time partitioning operating system developed and certified to FAA DO-178C DAL A safety standards. It has been awarded a

Reusable Software Component (RSC)

certificate from the FAA for re-usability in DO-178C certification projects. LynxOS-178 is the primary host for real-time POSIX and

FACE™

applications within the LYNX MOSA.ic™ development and integration framework. LynxOS-178 native POSIX implementation satisfies the PSE 53/54 profiles for both dedicated and multi-purpose real-time as well as FACE applications.

Buildroot is a simple, efficient, and easy-to-use tool to generate embedded Linux systems through cross-compilation.


LynxSecure is a separation kernel which provides isolated environments in which multiple safety-critical and general-purpose operating systems can perform simultaneously without compromising safety, security, reliability or data integrity. LynxSecure offers both time and space partitioning and was designed from the ground up to be small, real-time, and safety and security certifiable.
LynxElement is a unikernel built from the proven LynxOS-178 code. Running in user mode, the use of a unikernel reduces the attack surface for cybersecurity threats.
LYNX SIMPLE APPLICATIONS (LSAs)
LSAs are true bare-metal applications, each running directly on hardware without any underlying operating system components. When needing to meet the strict timing requirements of complex and safety-critical systems, Lynx Advanced Scheduling can be used to precisely control the execution and timing of the LSA components in the system. Communications interconnects provide security-policy enforced, zero copy, fast and low latency communications between critical functions.
CERTIFICATION EVIDENCE
For many years, Lynx has certified its products within safety critical, military, and commercial aviation systems to DO-178C DAL A and other standards. Lynx provides artifacts and support to our customers who are going through various industry specific certifications.

TOOLS
Lynx tools support LynxOS-178 RTOS, Linux, LSA, and LynxSecure across fundamental tasks including application development, debug, trace and visualization. Luminosity and SpyKer are Eclipse based environments that allow intuitive build and debug of applications and drivers, event trace and visualization for LynxOS-178 and Linux guests.
FEATURES AND BENEFITS



FOUNDED ON LYNXSECURE
As a true separation kernel, LynxSecure is often defined by what it isn't, as much as by what it is. With LynxSecure there is no system configuration change after startup. This means no hardware re-mapping, device assignment, memory allocation, or changes to security or scheduling policies. With LynxSecure, the system architect can rely on the following facts:

• Guest software CPU cycles are guaranteed
• LynxSecure executable is secure
- No means to load any app. or modify the LynxSecure executable
- Guests cannot access LynxSecure memory
- No shared kernel memory between guests and/or LynxSecure

• Guest-to-Guest communications are secure
- Resources and security policies defined at boot
- User-space, zero copy memory for security-policy enforced guest-guest communications
- Data does not pass through LynxSecure

• Communication (using FIFOs, Ethernet or device emulation) between guest operating systems is highly regulated
- LynxSecure provides a protected, secure channel of communication using a message passing API
- Message transmission is generally asynchronous and unidirectional for security concerns.
- The security policy defines the authorized communication between two different guests and can be defined as
unidirectional or bi-directional