LYNX MOSA.ic is a software framework for building and integrating complex multi-core safety- or security-critical systems using independent application modules. Lynx then combines a specific set of our technology, 3rd party technology and support evidence into specific products.



For LYNX MOSA.ic for Avionics, the package includes
CERTIFICATION
The software design assurance process for commercial avionics is defined by DO-178C. It prescribes a development process to ensure that the software matches its requirements. The process follows the V-Model, beginning by defining system requirements, then high level requirements, followed by functional requirements and, finally, to writing source code which is compiled into executable binary code. At every stage, testing is performed to verify that the implementation matches the requirements.

Lynx's internal safety certification process always creates DO-178C DAL A artifacts. The distinction between different artifact design assurance levels (DALs) is left to our business model. That is, Lynx licenses the same artifacts in 4 ways, DAL A, DAL B, DAL C and DAL D. Projects should license the artifact level appropriate to their needs.

MIXED CRITICALITY
Both LynxOS-178 and LynxSecure support mixed criticality safety deployments, that is, the hosting of partitioned applications at different DAL levels. Mixed criticality LynxOS-178 and mixed criticality LynxSecure deployments may be used separately or in concert. There are 2 caveats:

The partitioning system (LynxOS-178 or LynxSecure or both) must be certified to a DAL level at least as high as the highest DAL application



When partitions are hosted on different cores of a multicore processor additional timing analysis of the system, including applications in their intended final configuration, is necessary to meet CAST-32A / AMC 20-193 multicore safety guidance. The hosting of mixed-criticality safety applications is achieved through various partitioning mechanisms, the details of which Lynx shares with customers under NDA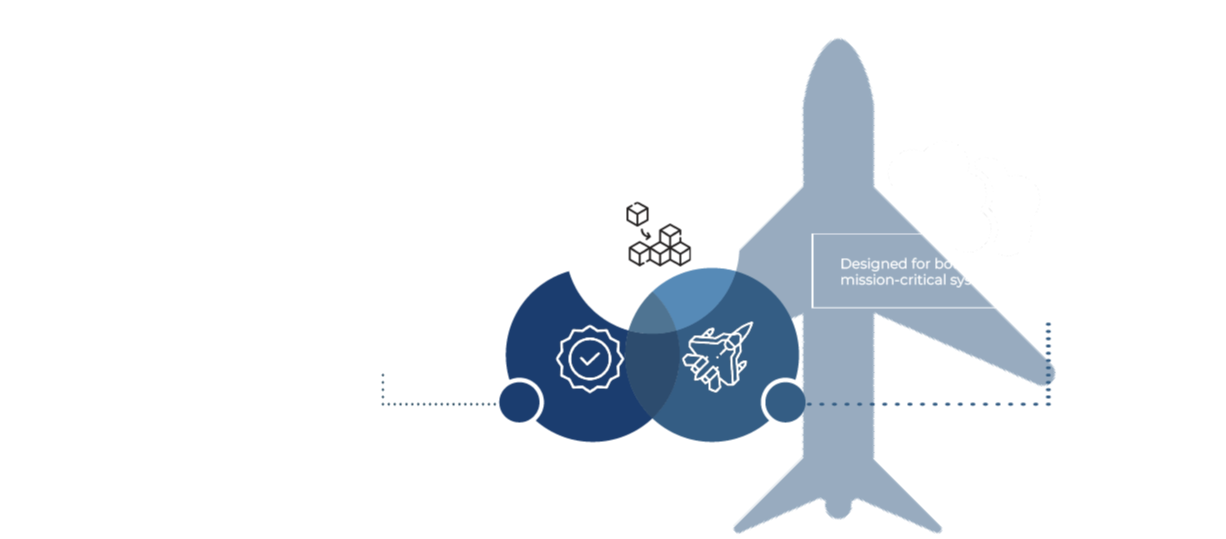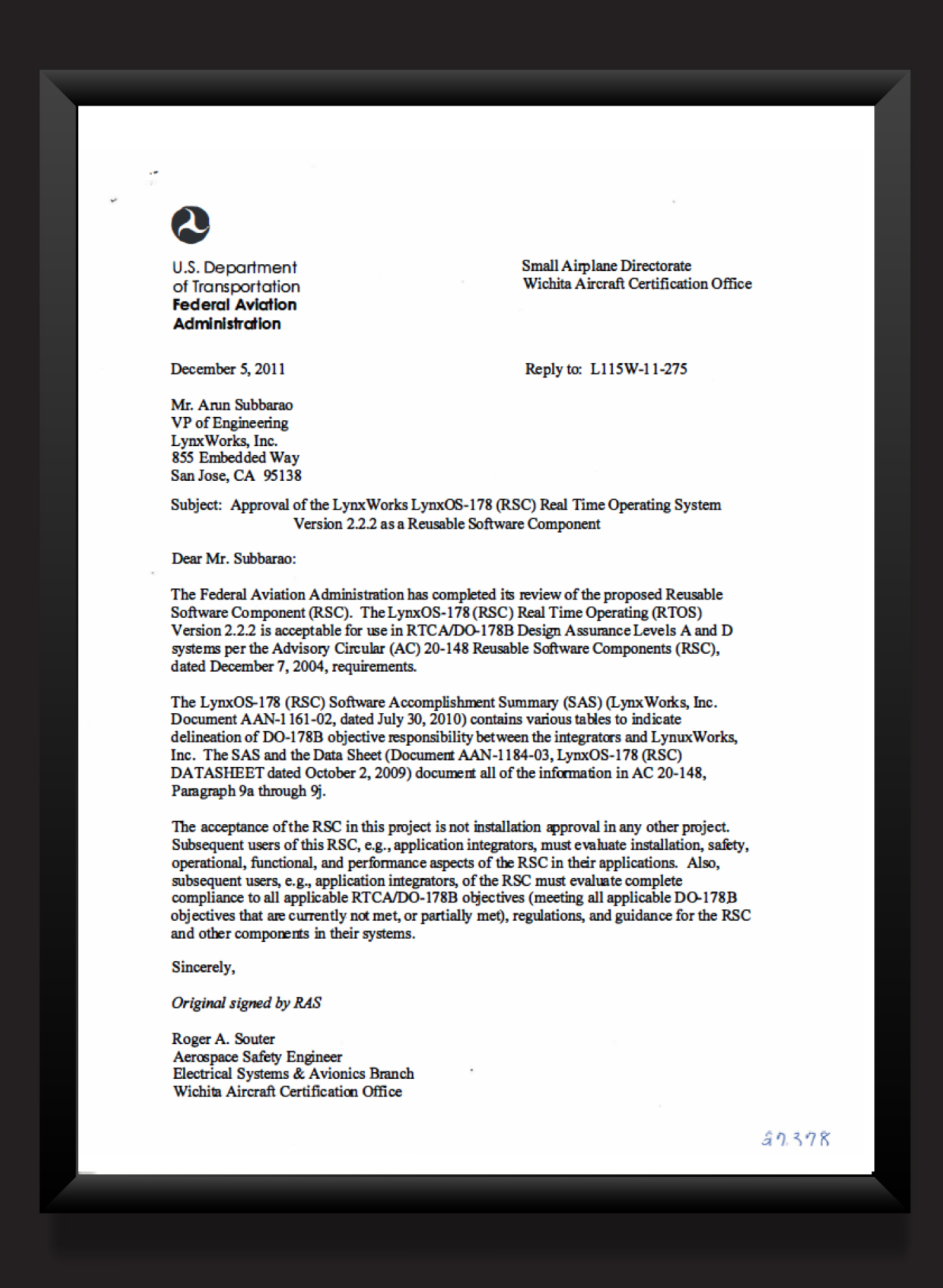 LOWERING PROJECT RISKS AND COSTS



WHAT TO EXPECT
Your information is always considered completely confidential and is not shared with anyone outside of Lynx Software Technologies without your expressed permission.
We respond to these form inputs within 1-2 business days.
The information you provide will help Lynx to better understand your requirements at the high level and enable us to do research on your behalf so that we can be best prepared for our next interaction.