OUR MISSION
To earn the trust of our customers, partners and stakeholders by working collaboratively with them in the delivery of industry-leading, safety-critical and secure platform technologies that accelerate the development and deployment of market-leading manned and autonomous systems.


ABOUT US
For over 30 years, Lynx Software Technologies (Lynx) has crafted and adapted platform architectures for builders of safety- and/or security-critical systems. Lynx embraced open standards from the beginning, with its original real-time operating system (RTOS), LynxOS®, featuring a UNIX®-like user model and standard POSIX® interfaces to embedded developers. LynxOS-178® is developed and certified to the distinguished FAA DO-178C DAL A safety standard and received the first and only FAA Reusable Software Component certificate for an RTOS. It supports ARINC API and FACE standards.

LYNX MOSA.ic™ combines Lynx technology, 3rd party operating systems and application-specific system integrations to support mixed criticality environments. By harnessing the fine grained CPU virtualization on the newest Arm, PowerPC and Intel processors, customers can rapidly create, certify and deploy safe, secure, and reliable systems. During 2021, Lynx added Cloud- and Device-based management capabilities to support our customers build "systems of systems".

Lynx is the leader in enabling Mission Critical Edge platforms, combining deterministic real-time performance, security and hardware optimizations of traditional embedded software with the DevSecOps advantages enjoyed by IT Infrastructure.

Lynx is wholly owned by OceanSound Partners, a New York-based private equity firm that invests in technology and technology-enabled services companies serving government and enterprise end-markets. With about $1B invested, over five thousand employees work for its portfolio companies.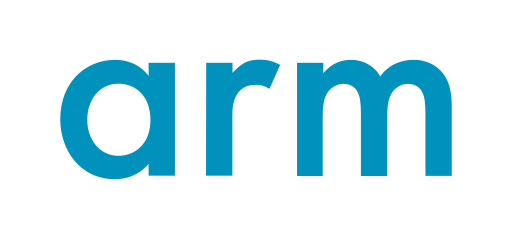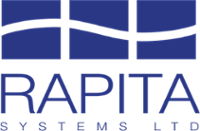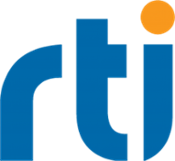 CHOOSING A VENDOR

CUSTOMER ADVOCACY
There is a tremendous amount at stake when procuring software platforms. Functionality, performance, compliance, sustainment, reuse, license restrictions, and transitive OEM license costs must all be considered, making it tremendously difficult to determine whether a platform can meet your project goals or not. From CPU architecture, to firmware, I/O services, standard APIs, and certification evidence, layers of complexity abound. Far too often, embedded projects agree to contracts before realizing that not all design and legal challenges have been effectively resolved.

Many projects have gaps, and it is far too common for vendors to either unwittingly or disingenuously sell standard products that do not satisfy the customer's real project goals—the larger the project, the more gaps exist (which often require collaborative efforts to solve, including partners). If vendors do not diligently study the needs of their customers and/or fail to provide precise and honest guidance, then customers can easily, unknowingly inherit a daunting amount of liability via a simple off the shelf license contract.
THE LYNX PROMISE
It is critical to us that we understand your specific goals, target environments, and unique design challenges. We promise to be transparent—to be forthcoming about technical gaps and to only provide recommendations that have been thoroughly verified. We have zero interest in creating added challenges for our customers through dishonest and/or haphazard business practices and will work tirelessly to deliver unparalleled lifetime value at fair and competitive cost.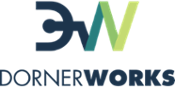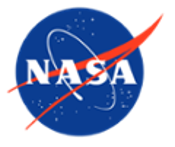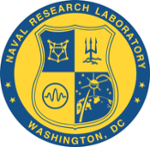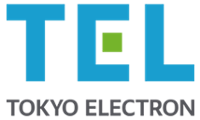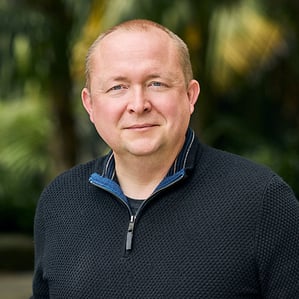 TIM REED | CEO
During his long tenure at Green Hills, Tim held a variety of roles including engineering and engineering management roles for real-time operating system, hypervisor, and compiler tool chain technologies, leading the professional services organization, and overseeing sales channels and new product launches. His experience spans automotive, industrial, aerospace, and defense end-markets, and he brings expertise in software robustness, formal verification, and the use of new programming languages in safety- and security-critical applications. Tim graduated with a B.S. in Engineering and Applied Science from the California Institute of Technology.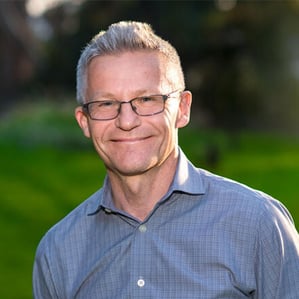 IAN FERGUSON | VP SALES AND MARKETING
Ian Ferguson is the VP of Sales and Marketing. As such, he is responsible for all aspects of the outward facing presence of Lynx Software Technologies to its customer, partner, press and analyst communities. He is also responsible for nurturing our partnership program to accelerate our engagement into automotive, industrial and IT infrastructure markets. Ian spent nearly eleven years at Arm, where he held roles leading teams in vertical marketing, corporate marketing and strategic alliances. Ian is a graduate of Loughborough University (UK) with a BSc in Electrical and Electrical Engineering.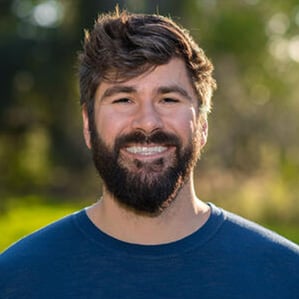 WILL KEEGAN | CTO
In his role as chief technical officer, Will Keegan leads the technology direction across all the Lynx product lines. He has been instrumental in the development of key security technologies within Lynx to broaden the reach of the existing products, with a focus on cyber-security, cryptography and virtualization. Will joined Lynx in 2011 as the director of security solutions, with responsibility for the LynxSecure product line. Prior to Lynx, he was a product developer at Objective Interface Systems, Inc., with responsibility for product engineering of real-time middleware and high assurance cryptographic network technologies. He holds a BS in Computer Science from University of Texas.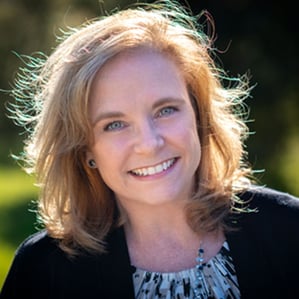 INGRID OSBORNE | VP FINANCE
Ingrid Osborne is Vice President of Finance, where she is responsible for directing all financial aspects of the company and ensuring compliance with General Accepted Accounting Principles and with state and federal regulations. Prior to joining Lynx she held various positions at Hitachi Data Systems and Ireland & San Fillipo, LLP. Ms. Osborne has more than 25 years of finance experience and more than 15 years in the high-tech software industry and holds a Bachelor of Science degree in Accounting from San Jose State University.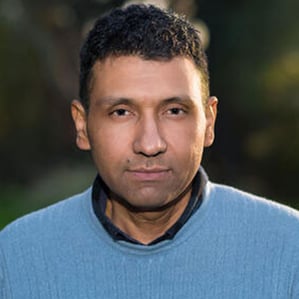 ARUN SABBARAO | VP ENGINEERING AND TECHNOLOGY
Arun Subbarao is Vice President of Engineering, responsible for the development of products for the Internet of Things and Cyber-security markets. He has 20+ years of experience in the software industry working on security, safety, virtualization, operating systems and networking technologies. In this role, he spearheaded the development of the LynxSecure separation kernel & hypervisor product as well as other software innovations in cyber-security leading to multiple patents. He is also a panelist and presenter at several industry conferences. He holds a BS in Computer Science from India, MS in Computer Science from SUNY Albany and an MBA from Santa Clara University.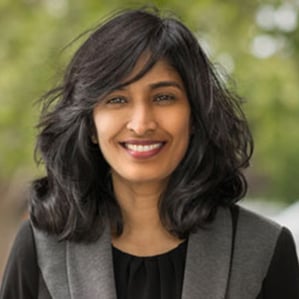 NEERAJA VEMULAPALLI | VP PROFESSIONAL SERVICES & CUSTOMER SUCCESS
Neeraja Vemulapalli, Vice President of Professional Services & Customer Success, is responsible for the successful execution of customer-specific engineering programs and in the continual improvement of the experience our customers have when using our technology to create amazing products. Neeraja has 24+ years of experience in the software industry working on Embedded OSes, Safety Certification, Security, EAL Certification, IoT, and Virtualization/ Separation Kernel technologies. She also has extensive experience in technical project/program management, customer relationship management, operations, and cross-functional team leadership. Prior to Lynx, Neeraja was an Engineering Director at Wind River, managing a large engineering team responsible for end-to-end development and the delivery of core VxWorks products. She holds a BE in Electronics and Communication Engineering from India and an MS in Computer Science from California State University, East Bay.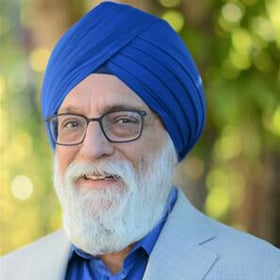 GURJOT SINGH | BOARD MEMBER
Gurjot Singh was previously the chief executive officer at Lynx Software Technologies. Prior to his 14 years as CEO, Gurjot spent 16 years in various roles, running Marketing, Engineering and Services divisions. Prior to joining Lynx, Mr. Singh co-founded iN Machines, a company that provided consulting in the area of software development, including real-time operating systems. Before that, Mr. Singh was with Dynatech Computer Systems, where he was Vice President of the business unit responsible for Product Development, Sales, and Marketing of their image processing product line.
US HQ
Lynx Software Technologies
855 Embedded Way
San José, CA 95138-1018
United States
Phone: 408-979-3900
Fax: 408-979-3920
Email:
inside@lynx.com
EUROPE HQ
Lynx Software Technologies
38 Avenue Pierre Curie
78210 Saint-Cyr-l'École
France
Phone: (33) 1 30 85 06 00
Fax: (33) 1 30 85 06 06
Email:
inside@lynx.com
UK HQ
Lynx Software Technologies
400 Thames Valley Park Drive
Reading, RG6 1PT
United Kingdom
Phone: +44 (118) 965 3827
Fax: +44 (118) 965 3840
Email:
inside@lynx.com